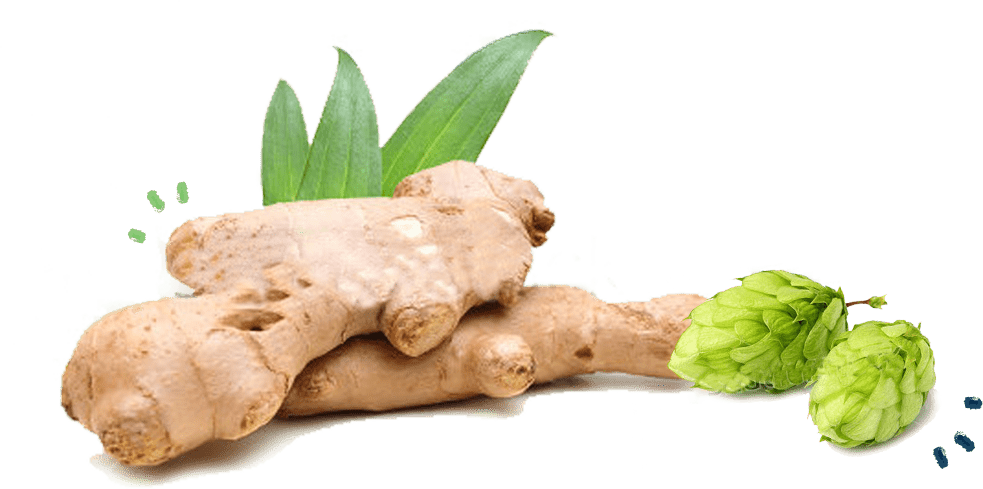 AROMAS OF SPICY GINGER
AND
FRUITY HOPS!
NUTRITION INFORMATION
| TYPICAL VALUES | PER SERVING | 100ML |
| --- | --- | --- |
| ENERGY (KJ) | 375 | 100 |
| CALORIES (CAL) | 90 | 24 |
| PROTEIN (G) | <1 | <1 |
| FAT, TOTAL (G) | <1 | <1 |
| SATURATED (G) | <1 | <1 |
| CARBOHYDRATE (G) | 3.75 | 1.0 |
| SUGARS (G) | <1 | <1 |
| SODIUM (MG) | 64 | 17 |
*Serving Size per Can (1) / Serving Size 375mL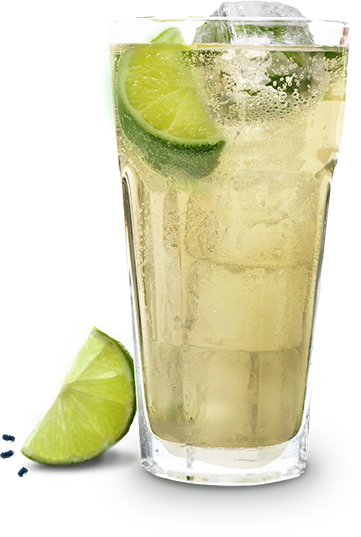 ENJOY WITH
A SLICE OF LIME
ON ICE
STAY INFORMED ABOUT
ROOTS & LEAVES HAPPENINGS
AUSTRALIAN MADE. DRINK RESPONSIBLY.
Created and Brewed By Fortitude Brewing Company
QUESTIONS? CONTACT US HERE
© 2023 FORTITUDE BREWING COMPANY
ALL RIGHTS RESERVED
Privacy Policy
Fortitude Brewing Company ("we/us") take your privacy on the Internet very seriously. By visiting and continuing to access Fortitudebrewing.com.au, you are agreeing to the terms and conditions set out in this Privacy Policy.
This policy discloses the privacy practices for Fortitudebrewing.com.au and what information we collect, how we use it and how to correct or change it.
Other third party sites or services, with which Fortitudebrewing.com.au is connected to, may have their own privacy policies which we do not control.
General Privacy Information
Fortitudebrewing.com.au may contain links to other third party Internet sites that may collect data in connection with advertising, promotions, competitions etc.
Each of these third party websites/links have their own privacy and data collection practices; separate to that of Fortitudebrewing.com.au and we have no responsibility or liability for these policies and are not responsible for the privacy practices or the content of such websites. You acknowledge that we are not responsible for the material contained on these third party sites and are not liable for any loss or damage suffered from the use of these sites.
If you post personal information online that is accessible to the public, you may receive unsolicited messages from other parties in return. While we try our upmost to protect your personal information,we cannot ensure the security of any information you transmit to us, and you do so at your own risk. You are solely responsible for keeping your passwords confidential and/or any account information.
We may collect personal information that you input into our website (for orders, competitions, registrations or newsletters) as well as through the use of cookies.
Use of Information
Information that we collect, both what you input into our website and what we collect through the use of cookies, may be "aggregated" — meaning that the information from many users is grouped together in a way that does not disclose the personal information of any particular user. We may use this aggregated information to evaluate which products and promotions are successful and which ones do not work.
We will not disclose any information about you to third parties without your consent, except to related bodies corporate, or to third parties who help us in producing/maintaining our website or providing services to our customers, or where we are required to disclose information to comply with any applicable law or valid legal process. We may use some of your personal information to target online promotions/advertising.
We will not disclose your personal information to overseas recipients without your consent.
Registration
Everyone who participates in interactive activities (chat, message boards, blogs, facebook, newsletter, twitter) on Fortitudebrewing.com.au may be asked to register for a free guest ID and password or to complete subscription registration for a member ID and password.
By registering on Fortitudebrewing.com.au, you authorise us to use your customer contact information from this registration form to send you information about our company, products and promotional material. Financial information that is collected is used to bill the user for products and services.
Your contact information is also used to contact the visitor when necessary for customer service reasons. Unique identifiers, such as member ID and passwords, are collected to verify the user's identity and for use as account numbers in our record system.
Cookies
Some of our web pages use 'cookies', which are small files that may be placed on your hard disk for record-keeping purposes. A cookie helps us to remember who you are. Cookies can make subsequent visits to the web page simpler and more seamless. You can set your browser to notify you when you receive a cookie, giving you the chance to decide whether or not to accept it. (However, by not accepting cookies some web pages may not display properly or you may not be permitted to access certain information). A server cannot find out a name or email address, or anything about you by using cookies. Cookies by themselves do not tell us your email address or other personal information. However, once you choose to provide the website with personal information, via email or any other means this information may be linked to data stored in the cookie.
Competitions
We may run contests on Fortitudebrewing.com.au in which we ask visitors for a member ID and password. By entering a competition on our site, you authorise us to use your personal information to send you information about upcoming contests, promotional offers and to send you promotional materials. Your contact information is also used to contact you when necessary for winner notification and prize delivery confirmation.
The majority of the contests that we host are on our server; however, there may be cases in which a third party will host the contest and collect user information. In those cases, we urge users to review the privacy statement of the third party site. Users may opt out of receiving future mailings.
Access and Correction
You may seek to access or correct personal information which we hold about you. We will provide that access in accordance with the Australian Privacy Act 1998 (Cth), however there are certain exemptions which may apply to the provision of that information. We may charge an administration fee for granting access to information. If you would like to obtain such access, please contact us by telephone (07) 5545 4273 or by email marketing@Fortitudebrewing.com.au.
Newsletter
We offer a free newsletter to share content information about our site with other interested people. You may subscribe (join) and unsubscribe (leave) to the mailing list as you please, it is easy and we will not charge you a fee. The information you submit is kept in a secure database, for our use exclusively. When you subscribe, you will receive an email from us that will contain details of promotions, marketing initiatives and offers. When you unsubscribe, all your details are deleted from the database. To change your details, we ask you to unsubscribe then subscribe again using correct details.
Online Security
We use a variety of security measures to maintain the safety of your personal information. All user contact information is contained behind a "firewall" and only accessible by a limited number of employees who have special access rights to production systems. However, we are unable to make any guarantees as to the safety of your information, including from the actions of third parties, and you provide information at your own risk.
If you wish to make a complaint about our collection, holding, use or disclosure of your personal information, you can do so by contacting us by telephone (07) 5545 4273 or by email marketing@Fortitudebrewing.com.au. We will respond to your complaint within a reasonable timeframe.
In circumstances where you are dissatisfied with our response, you may submit a complaint to the Office of the Australian Information Commissioner.
Contacting Fortitudebrewing.com.au
If you have any questions or comments about our privacy practices please contact us, by telephone (07) 5545 4273 or by email marketing@Fortitudebrewing.com.au. mail:
Fortitude Brewing Company
165 Long Road
Mount Tambourine
QLD 4271
Fortitude BrewingCompany reserves the right to modify this agreement at any time
Terms & Conditions
Fortitude Brewing Company ("we/us") reserves the right to make changes to this website (Fortitudebrewing.com.au) and these terms and conditions at any time. These terms and conditions constitute the entire agreement between you and us and shall supersede any and all preceding and contemporaneous terms or conditions, whether or not such terms or conditions are signed by us.
If any provision of these terms and conditions is prohibited by law or judged by a court to be unlawful, void or unenforceable, the provision shall, to the extent required, be severed from this agreement without modifying the remaining provisions of this agreement.
Terms of Use
The use of this website is operated by the policies, terms and conditions set out below, please read through these carefully. By visiting and continuing to use this website, you accept these terms and conditions.
We may terminate access to Fortitudebrewing.com.au at any time without giving explanation or justification for the termination of access and we will not be liable for any costs, losses or damages arising as a consequence of terminating access.
We will collect your information from your use of this website in accordance with our Privacy Policy.
Liability
All information provided on Fortitudebrewing.com.au is for general information purposes. We do not make any warranties about completeness, reliability or accuracy of the information provided.
We are not liable for any losses or damages created by this website or any website linked to or from this website. Links
This site may contain links to other sites on the Internet that are owned and operated by third parties.
You acknowledge that we are not responsible for the operation of or content located on or through any such site and is not liable for any loss or damage suffered from the use of these sites.
Copyright and Trademark Notice
This site is owned and operated by Fortitude Brewing Company. Unless otherwise specified, all materials appearing on this site, including the text, site design, logos, graphics, icons, and images, as well as the selection, assembly and arrangement, are the sole property of Fortitude Brewing Company.
No materials from this site may be copied, reproduced, modified, republished, uploaded, posted, transmitted, or distributed in any form or by any means without prior written approval from us.
All rights not expressly granted herein are reserved.
Any unauthorised use of the materials appearing on this site may violate copyright, trademark and other applicable laws and could result in criminal or civil penalties.
If you have any questions or comments about our Terms & Conditions please contact us, by telephone (07) 5545 4273 or by email marketing@Fortitudebrewing.com.au. mail:
Fortitude Brewing Company
165 Long Road
Mount Tambourine
QLD 4271
Fortitude Brewing Company reserves the right to modify this agreement at any time